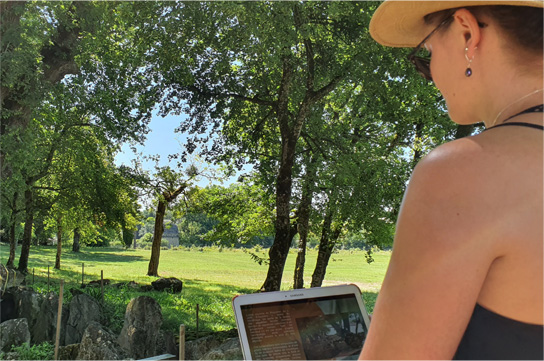 Discovery Offer
Visit our estate at your own pace thanks to our new interactive tour! You'll be provided with a tablet, allowing you to make an incredible journey back in time. From the Neolithic period to the 21st century, through the Middle Ages and the Bordeaux Golden Age, each period will reveal its secrets and amusing anecdotes. Then our team will explain how the vineyard is managed and the art of creating our blends, before giving you a chance to taste our different cuvées like a truly enlightened wine lover.
Estate tour + 3 wine tastings.
Approx. 1 hour, €6/person.
10 people max.
Book