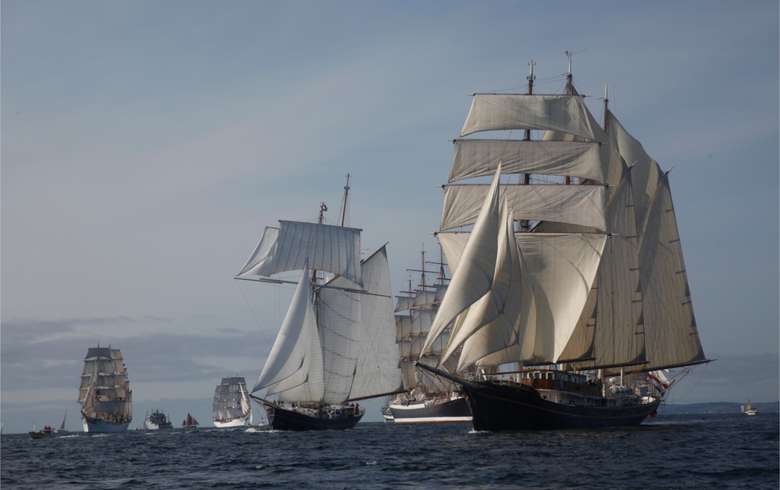 For the 20th Bordeaux fête le vin wine festival, we'd like to welcome you to our stand in the heart of the superb Planète Bordeaux pavilion, located across from Allées d'Orléans, on the Garonne riverfront. That's where you'll get a chance to discover our latest vintages thanks to your Tasting Pass, and enjoy the spectacular events scheduled during the festival's 20th anniversary, in particular:
Dragon Fireworks: the Groupe F magicians are back in Bordeaux, five years after having dramatically inaugurated the Chaban-Delmas bridge. They've announced a fast-paced display, full of bang and lights over the Garonne river, followed by a grandiose fireworks finale. There'll be a free show every night throughout the 5-day festival!
The prestigious Tall Ships Regatta uniting a few of the biggest and most beautiful sailing ships in the world for a regatta that will take them from Liverpool to Dublin, and then Bordeaux. Kruzensthern, Tarangini, Belle Poule, Étoile du Roy, Atyla, El GaleÓn, Belem, Vera Cruz… Just uttering their names is enough to sound like an invitation to dream and travel. Out of the thirty or so ships present, more than twenty will be open for tours. A unique opportunity to learn more about how they operate, discover their often-eventful past, get a glimpse of their crews, and breathe in a little of that adventurous ocean air that inhabits them.
A few facts & figures to help you make up your mind:
A 3-kilometre wine road along the riverfront…
80 appellations
120 grands crus
1200 producers and négociants
30 sailing ships
500 sailors!
So, we look forward to seeing you starting June 14th! Information and reservations at https://www.bordeaux-wine-festival.com/