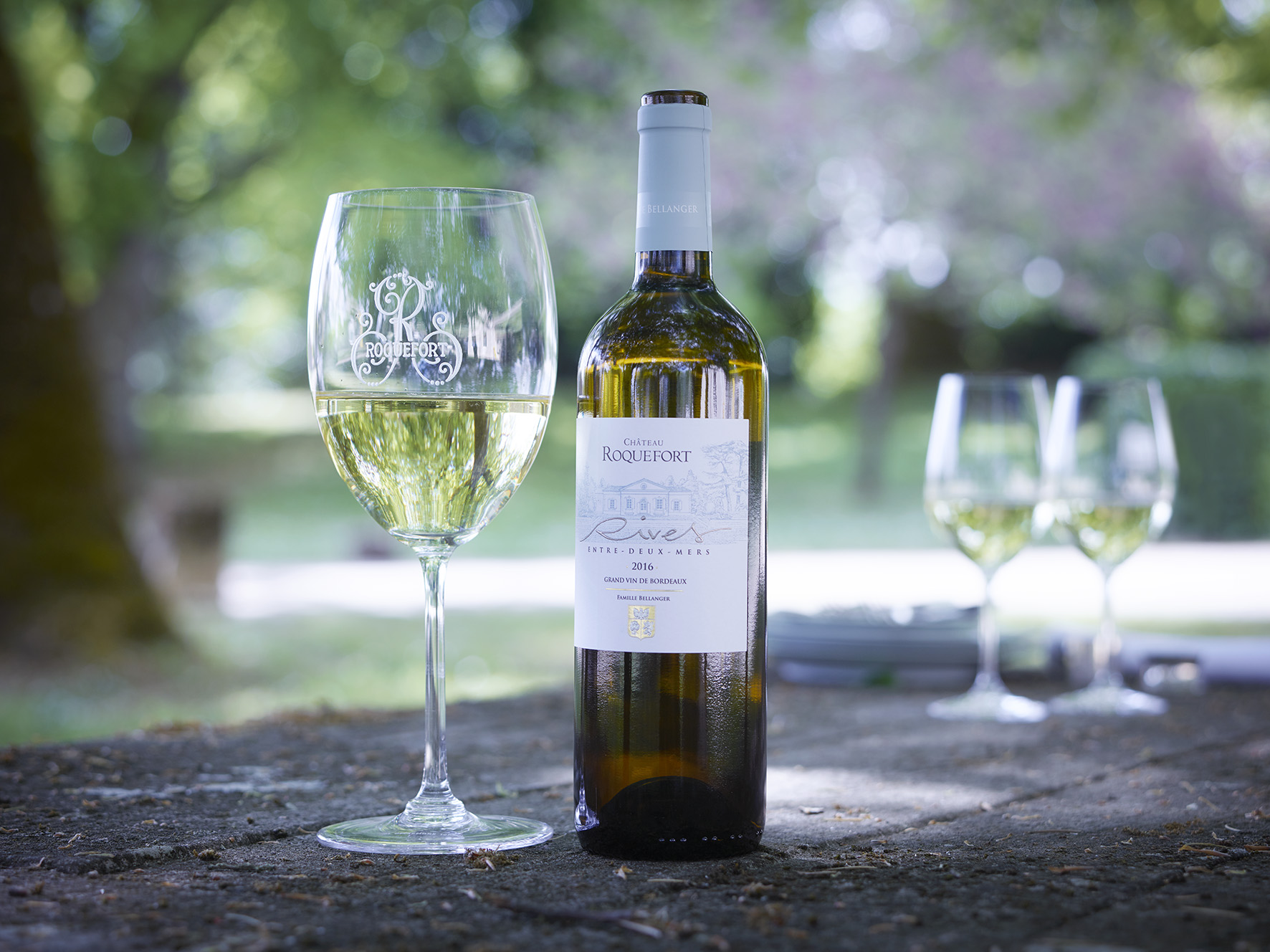 For over forty years, we've worked with passion and high standards so that Château Roquefort can unfailingly offer you charming, expressive and balanced wines. All the wealth of our terroir is present in the diversity of our soils and vineyards. So today, to celebrate and pay tribute to the typicity of some of our select plots, we're thrilled to announce the birth of our latest creation, "RIVES Entre-Deux-Mers": a white wine from the AOC Entre-Deux-Mers.
A product of our 20+ year-old vines providing us with the best from our clayey-limestone soils, RIVES is a wine that expresses the authenticity and character of our Entre-Deux-Mers terroir perfectly. This very distinctive region – nestled between the Garonne and the Dordogne rivers which the tide goes up – is a gift of nature: hills, valleys, slopes and plateaus where our vineyards and woods come into their own. This biodiversity is our natural heritage and our eco-friendly commitments are bearing their fruit: all our products will soon receive the High Environmental Label (HVE)!
A subtle blend of Sauvignon and Sémillon, RIVES Entre-Deux-Mers is a fruity, vibrant dry wine characterised by its balance and the finesse of its bouquet. In keeping with the other Château Roquefort white wines, the dominant floral aromas are acacia and jasmine. On the palate, RIVES Entre-Deux-Mers is full-bodied and brings out hints of pear, white peach and nectarine, while the finish offers delicate muscat notes.
With its pale gold colour, it pairs impeccably with seafood, shellfish and summer salads, as well as with cheese like Comté and Cantal. And of course, it's ideal for before-dinner drinks and seaside outings with friends…
Well, as you may know, our vineyards were hard hit by the terrible spell of frost in late April, and much of the 2017 harvest has been lost for good. Mother Nature is truly beautiful but she can be cruel at times… So, to be supportive in these tough times, the best thing you can do is taste our current vintages, and share them with your loved ones, in real life as on social media!