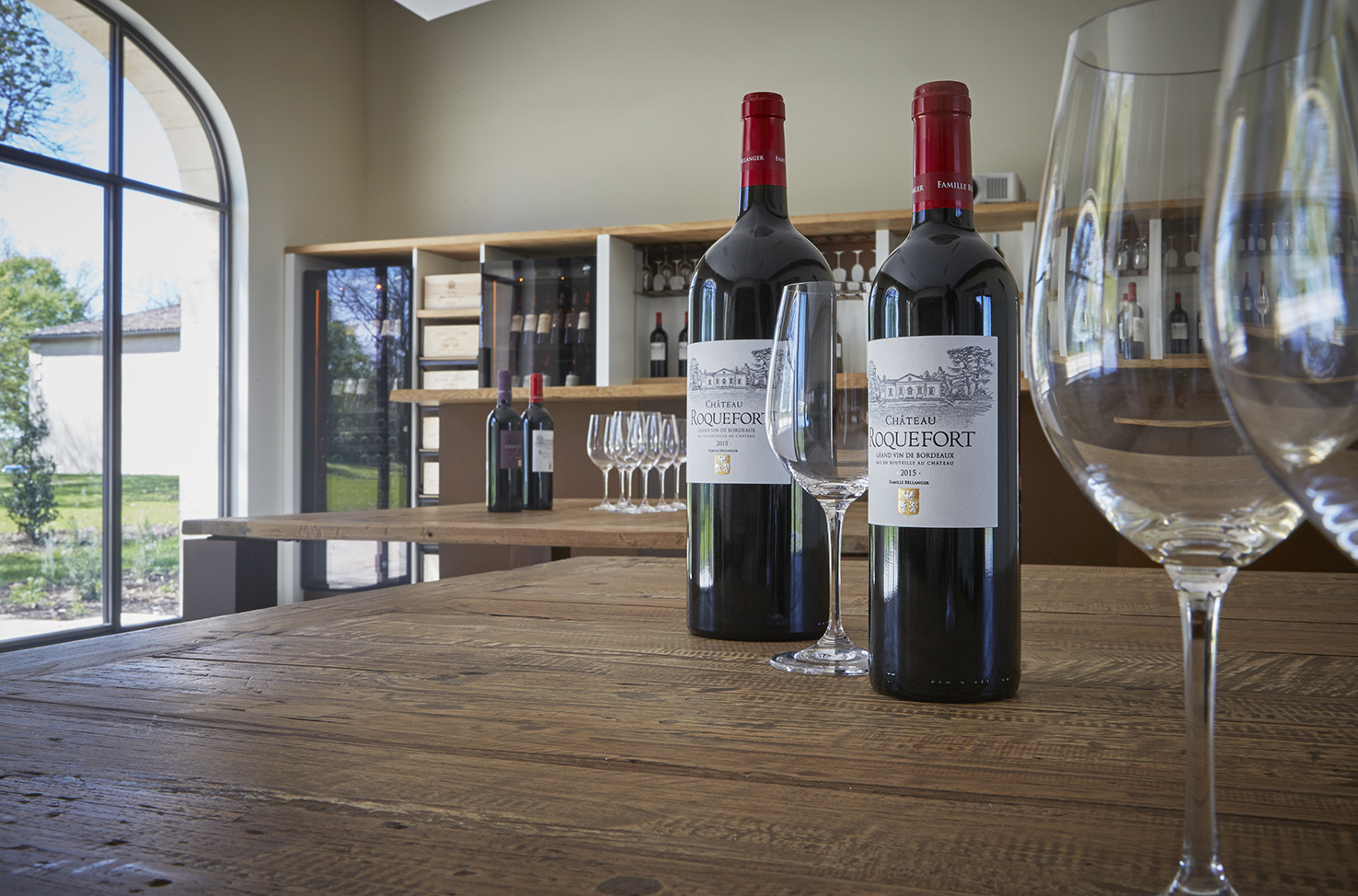 On the 4th & 5th August, 15th & 16th September and 6th & 7th October, we will be happy to welcome you at Château Roquefort. Our domaine is an estate steeped in history. The covered walkway dates back to the Neolithic period, the fortified château to the 13th century, the dovecote to the 16th and the chartreuse house to the 18th century. Then you'll discover our cellars and winemaking techniques before tasting our latest cuvées in the Orangerie – our recently renovated reception and tasting room. You're sure to be charmed by its large French doors and windows designed to be set in the heart of nature, between our vineyards and the covered walkway.
And specially for these week-ends, Marie-Suzanne, our hospitality manager, will invite you to a gourmet wine tasting, combinated with cheese for perfect pairing! The visits are planned at 11 am, 2 pm and 3.45 pm, and the best will be to book in advance by mail or phone.
The visit is normal price at 6€ per adult, and include 3 wines tasting, cheese is offered. It will last one hour and a half.