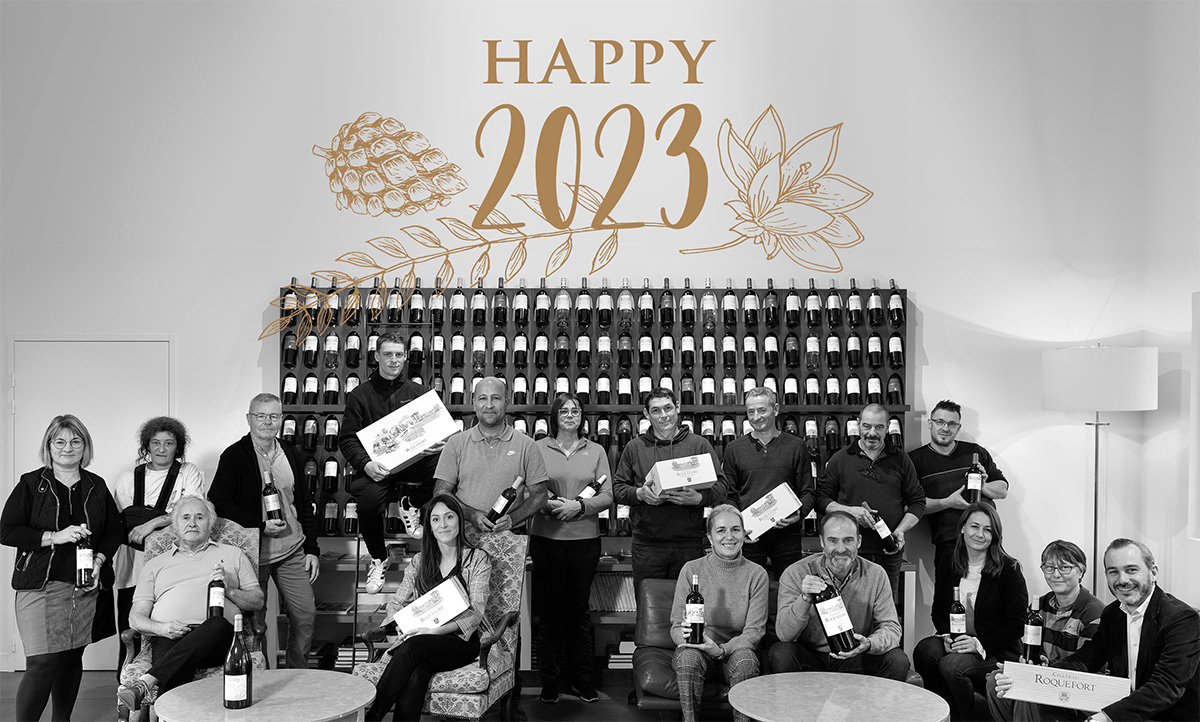 We thank you for your loyalty in 2022 and we wish you, on behalf of the whole team, a wonderful year 2023.
In addition to the orders that we send out every day, and the enthusiasm for our latest vintages, many of you have come to visit us for a gourmet workshop, a nature trail, a night in our new guest room, or during our regular events that promote the terroir of our beautiful Entre-deux-Mers region. In 2023, we will welcome you in June for a very pleasant "Guinguette under the stars" evening, a bike ride around the local heritage is planned in July and for the fourth edition of our Gourmet Market on September 10th. So many warm moments that make our region shine and allow us to rediscover the richness of our beautiful nature.
We cherish this nature and we are committed to preserving it. After the launch of our conversion to organic in 2020, we obtained the label "Bordeaux Cultivons Demain" at the end of 2022 as part of the collective CSR policy "Corporate Social Responsibility" of the Bordeaux vineyards. We will have the opportunity to present you in the coming months the projects we are working on.
In 2023, more than ever, let's cultivate the talent of our land!