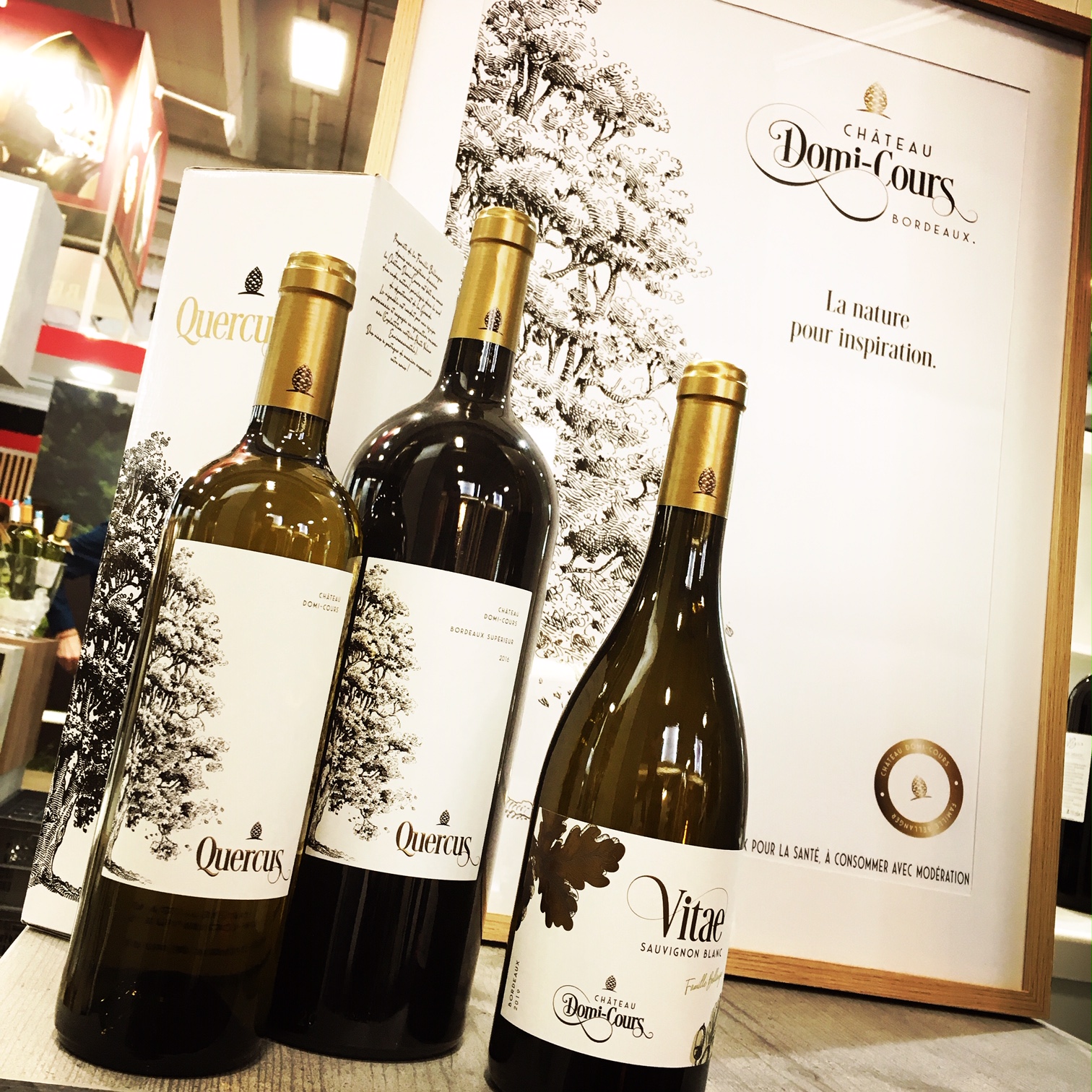 Wine professionals from the world over gathered in Paris from February 10-12, 2020 for the Vinexpo-Wine Paris trade show.
We'd like to thank them all for giving such a warm welcome to Château Domi-Cours and its four new ranges, including VITAE – a pure grape varietal offering a new expression of Bordeaux wine!
Our thanks also go to Vinexpo Daily for the great article telling our story based on the terroirs and nature.
The Château Domi-Cours ranges will be on sale soon and we'll be sure to keep you posted.