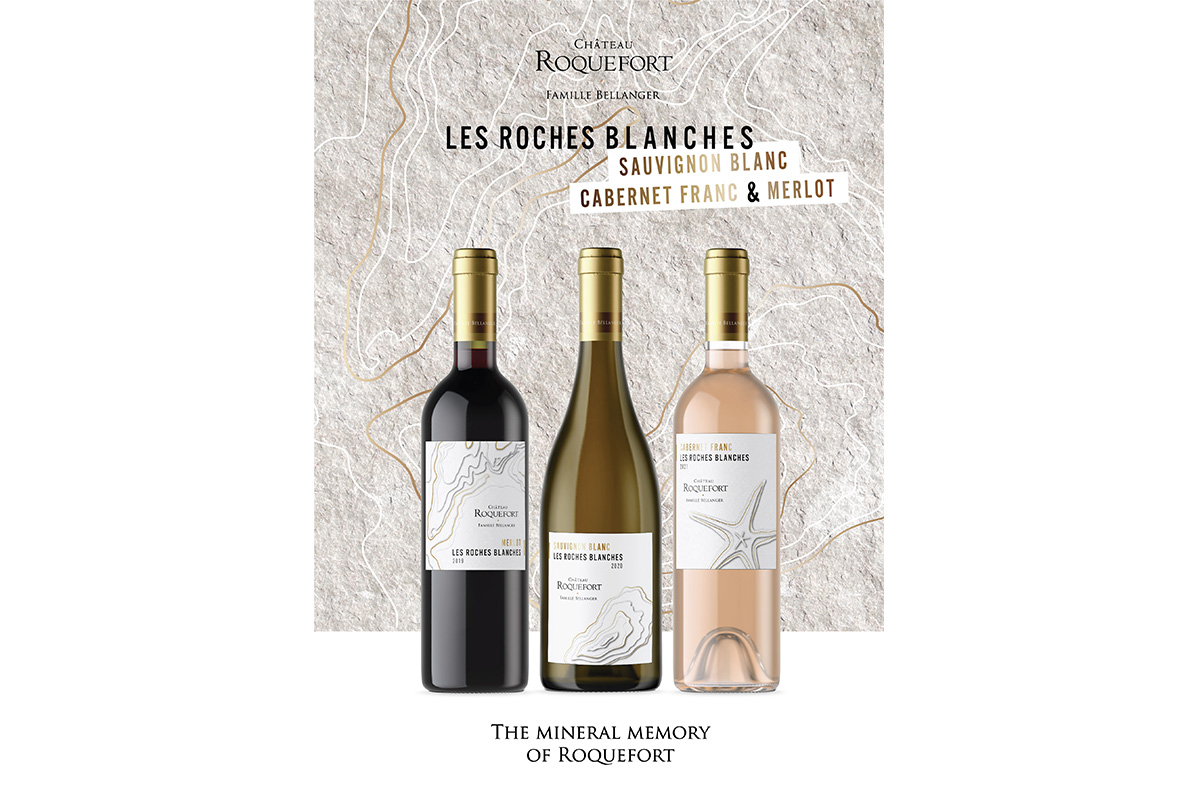 The uniqueness of the terroirs is expressed in the depths of the soil. And now, we are pleased to present you "Les Roches Blanches – Cabernet Franc", a new rosé wine that rounds out the Roches Blanches range.
This collection of grape varieties conveys the mineral energy of the estate's limestone soil, and the rich geological heritage of the Entre-deux-Mers region. A new expression of Bordeaux wines that offers an innovative key to interpreting both the grape variety and the expression of a terroir.
Following our Merlot grapes from the Roquefort Plateau, and Sauvignon grapes that flourish on the north-facing clayey-limestone soils of Castelviel, now here's our Cabernet Franc variety, also from Castelviel, but growing in our south-facing vineyards. It's a rosé cuvée that's refreshing and mineral, enhanced with a 'Starfish' label – an allusion to a perfectly preserved fossil unearthed in the stones of the estate's 18th century dovecote – because 30 million years ago, the Atlantic Ocean covered the region!
Like all Château Roquefort wines, "Les Roches Blanches" is already certified HVE 3 (High Environmental Value – Level 3) and the estate began its transition to organic farming in 2020.
Frédéric and Anne Bellanger's aim is to make the estate and its wines a reference that reconciles quality and commitment.